Dear Families and Friends,
Welcome to Pathfinder Village! Springtime at the Village is a time of re-awakening - there is much going on in and around our livable community.
Splash Path is our annual spring kick-off fundraising event, celebrating 10 years of fun and community engagement. There is also our Mileage Club, our Dan Clean-up Day, the Annual Formal, Special Olympics competitions, and more. This year, we're excited to introduce our Pathfinder Produce Community Gardens and we love partnering with area students though the Colgate University Field Day and SUNY Oneonta's "Into the Streets" day of community service.
Other Spring highlights are Mother's Day, the local Memorial Day celebrations, and our Otsego Academy and Pathfinder School graduations. This is just springtime at Pathfinder (visit our events page for more information).
We look forward to seeing you at one of these events or just any day, maybe at our bakery, produce market, community walking trails, or Village Inn.
Since 1980, we have been transforming lives and inspiring many from near and far. Over 20 US states and 20 Countries have made the pilgrimage to Pathfinder. We hope you will fin your way here as well.
Enjoy traveling through our website and take a moment to see what's new at Pathfinder...
Best Regards,



Paul C. Landers
President & Chief Executive Officer
(607) 965–8377, ext. 102
[email protected]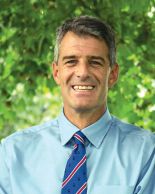 Photo Caption: Hall of Fame Member Jim Kaat, Class of '22, and President Josh Rawitch from the National Baseball Hall of Fame and Museum, and Pathfinder Village President & CEO Paul Landers are greeted by Linda M. during a recent tour of the Village.