Otsego Academy is located at Pathfinder Village, 300-acre planned community supporting individuals with Down syndrome and other intellectual disabilities. Here, community members enjoy a culture conducive to independence, friendships, and personal success. Since its inception over 30 years ago, Pathfinder Village continues to be a progressive and sustainable community.
Academy students live in a beautiful colonial home and enjoy on-campus amenities such as a gymnasium, community nature trails, art studio, soccer field, and café. In addition, the lovely village of Cooperstown is only 15 miles away and offers many enjoyable social and wellness opportunities.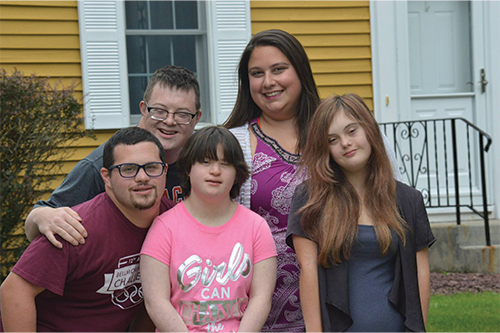 Student Housing is centrally located in Pathfinder Village. In a family style setting, students share responsibilities for managing a shared living environment. Academy staff support and facilitate independence tailored to each student's needs.
Academy students choose from a host of campus-based activities and clubs including art, music, sports, and yoga. Students travel off campus for swimming, bowling, movies, and other leisure activities.